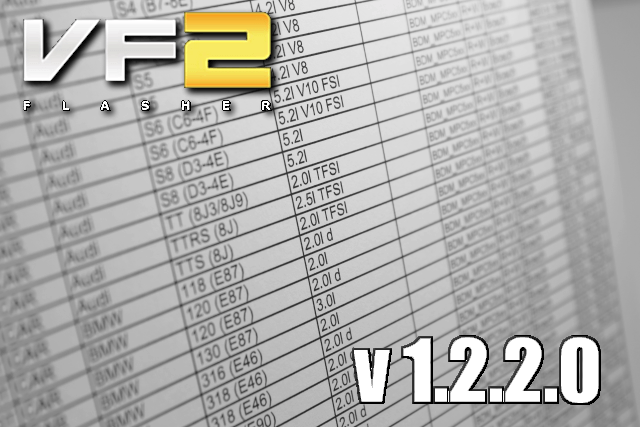 v1.2.2.0  – Aired @ 2014/31/4
---
BDM MPC5xx:
More variations of external flashes with exchanged data bus lines added.
NBD_76F:
Checksum correction for all Toyota/Lexus/Scion files was added.
76F0039A is now supported.
External eeprom's RH76/RH86/RA76/RA86 now also supported and correctly identified.
BSL SH705x:
SH7059F now also supported.
BSL ST10F:
ST10F275/276/296 XFLASH reading/writing fixed for ECUs with MCU XTAL was >= 40 Mhz.
DCU10x ECUs added.
BSL TRICORE:
TC1762 is now correctly identified.
VF2OS:
Instruction files can now be opened and viewed in the file explorer.