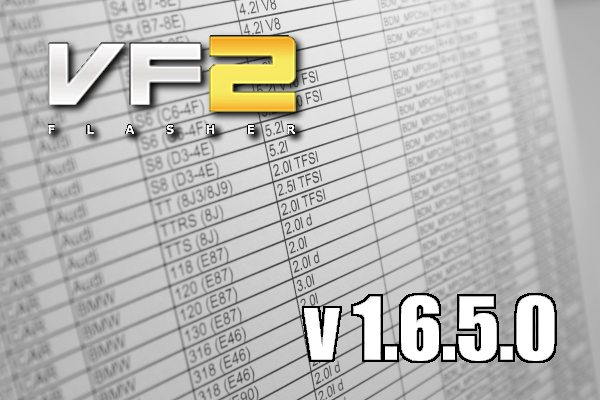 v1.6.5.0 – Aired @ 2016/1/30
OBD:
– Updated Toyota/Lexus/Scion Denso based vehicle list (the ECU case number has been included).
– Fixed protocol OBD_Denso76F (K-Line ID+Programming issues).
– Added Virtual Reading feature. There are over 1000+ calibration files on the database. For vehicles that can't be done by OBD, the calibration file must be read in BOOT mode and sent to our support account. As soon as the file is processed, the OBD database is updated and that calibration file becomes available in OBD for Virtual Reading + Writing.
BOOT:
– NBD_76F: Added a new checksum algorithm for 76F00xx MCU's.
– NBD_76F: This protocol does not depend on the database any longer (free Read+Write everytime).